You will change your approach to marketing
Built from the author's experience more than 25 years and 5,000 client engagements helping companies improve their marketing, improve their sales and improve their profitability. Shift is a grounded, practical approach to marketing, derived from the established science of behavior change. It's practical. It's usable. And it works.
Buy Shift on Amazon
"
Raving Fan
"Shift reveals self-imposed barriers to profit and can be effectively leveraged as a business tool. Man, that alone would make me pick the book up. I am a CEO, President and owner that is in charge of marketing, but nothing in my background prepared me for the task."
Robert L. Mason, CEO, President and owner
SPOC Automation
Oil & Gas Industry Artificial Lift Controls Manufacturer
Shift
explores 19 practical ideas, grounded in the science of behavior change, that can transform your marketing efforts and, by natural extension, your profitability.
Shift
is broken into three sections: Rethinking the Discipline; Connecting Marketing with Sales; and Planning and Implementation. It is not meant as a theoretical discussion, but a practical guide to help you add repeatability, measurability, accountability and effectiveness to the budget you assign to marketing.
This is not a book of limited tactical ideas or irrelevant art-school creative thinking. It offers a strategic, business-school approach designed to equip business leaders with the knowledge and insights they need to use marketing as it was intended – as a serious business tool that drives new sales and new growth.
Published by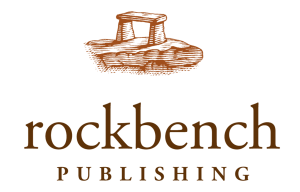 What's in the book?
Clear, concise storytelling. Shift cuts right to the heart of today's business issues and offers proven approaches to help business executives find revenue through better marketing and sales.
My goal in writing this book is ambitious: to profoundly change how the leaders of small- to mid-sized B2B businesses approach marketing. Shift will inspire, encourage and empower business leaders to be more successful.
If you are responsible for driving growth in your business but you've run out of ideas and your continually frustrated with the wasted money and lost sales —then add Shift to your reading list.
"
Another Raving Fan
Once again, thank you for writing such a valuable book. My marketing director just finished reading it last week and scheduled a meeting with me to talk about implementation."
Larry Welch, Owner
Cross Gates Family Fitness
Practical and helpful
This book helps executives see through the haze of marketing nonsense to focus on strategies and tactics that actually drives sales. While bookstores are filled how-to and step-by-step, Shift points you to what executives find essential.
What you will find inside:
19 practical ideas that can transform marketing efforts
"In practice" sections that will help you apply the ideas presented right now
A framework for marketing built on the science of behavior change
New ways to look at the role of marketing in your company
5 flaws that are fatal to sales
Critical ways marketing and sales must work together
How to leverage your unique abilities
Knowing what to measure in marketing to determine ROI
An executive's guide to what matters online, even in social media
In
Shift
you will learn about:
6 stages all buyers pass through on the path to a purchase
9 process that help move a prospect through to a sale
4 conversion points to focus resources on
How to identify the barriers to sales that are holding back your profit
"
Shift Featured in Spa–Industry Publication
Sean was recently interviewed in a feature article for SpaRetailer, an industry publication of the hot-tub industry. Shift Your Marketing explores the challenges that spa retailers often face when marketing is an afterthought—challenges common to most business owners
SpaRetailer Magazine
SpaRetailer.com
Bulk purchases for your team
After more than 20 years in the trenches, I finally put pen to paper to share what has proven to work for our clients. With the help of RockBench Press, I've been able to articulate 19 practical ideas, founded in behavior-change science, that will change how you, your team and your organization view marketing. Shift is available for bulk purchase. Simply follow the link.
Bulk Purchases